TARA Activity Results
The French scientific oceanographic research vessel, TARA (Tara Expenditure), parked at East Pier No. 1, Port of Keelung on March 27-31, 2018 for its 5-day Taiwan visit. TARA undertook the "Pacific Expedition" in 2016-2018, with its research mainly focused on the impacts of climate changes on coral reefs and observing the adapting ability of the reefs. In its 100,000-kilometer voyage, it has visited 30 countries, 70 ports of call, collected 40,000 samples, and worked in cooperation with 18 research units and 70 scientists.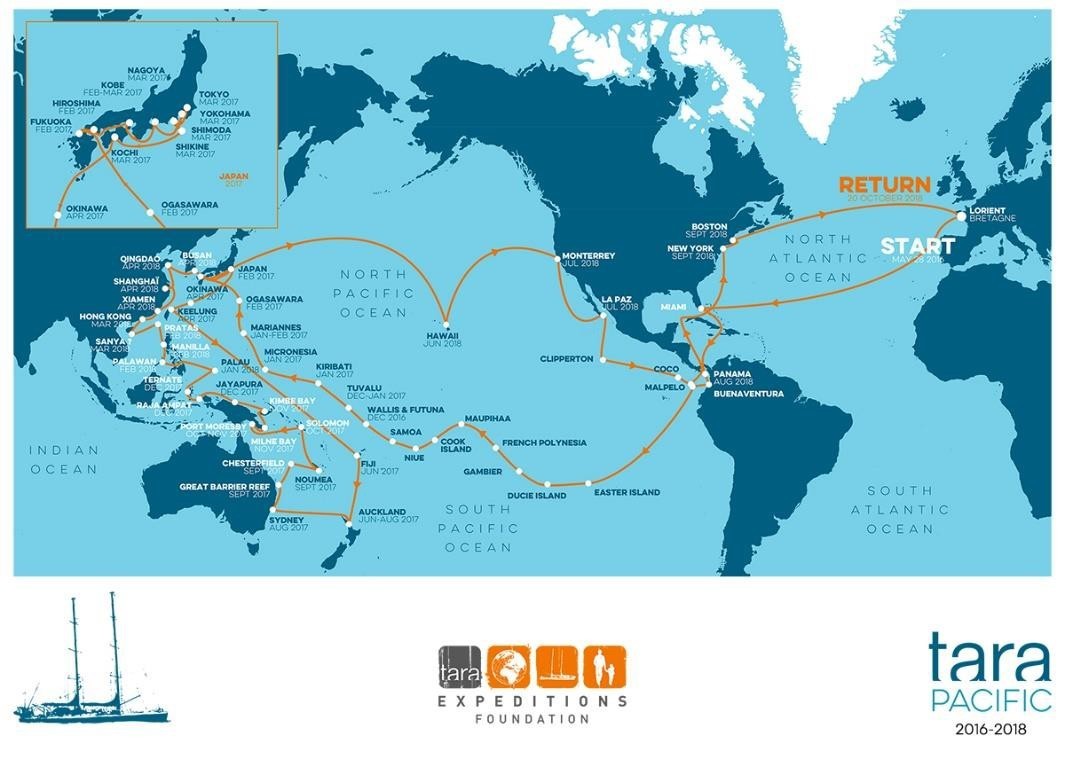 Caption: Voyage map of TARA "Pacific Expedition" (Source: TARA official website:https://oceans.taraexpeditions.org/en/ )
TARA is not only a research vessel, but is also dedicated to environmental education. While berthing at each port, it would never forget to invite children and the public to get on board the ship. During this Taiwan visit of TARA, the Taiwan Marine Education Center of National Taiwan Ocean University also worked together with it in organizing promotional activities for popularization of science, arranging field trips for high school and elementary school students to visit TARA, with the students from the Ocean University providing guided tours. In the 4-day visit, there were altogether 460 elementary school students, 227 junior and senior high school students, and 534 general citizens, totaling 1,221 people visiting the ship. This not only promoted marine conservation and marine environmental education, but also gave the students of the Ocean University more chances to participate in learning.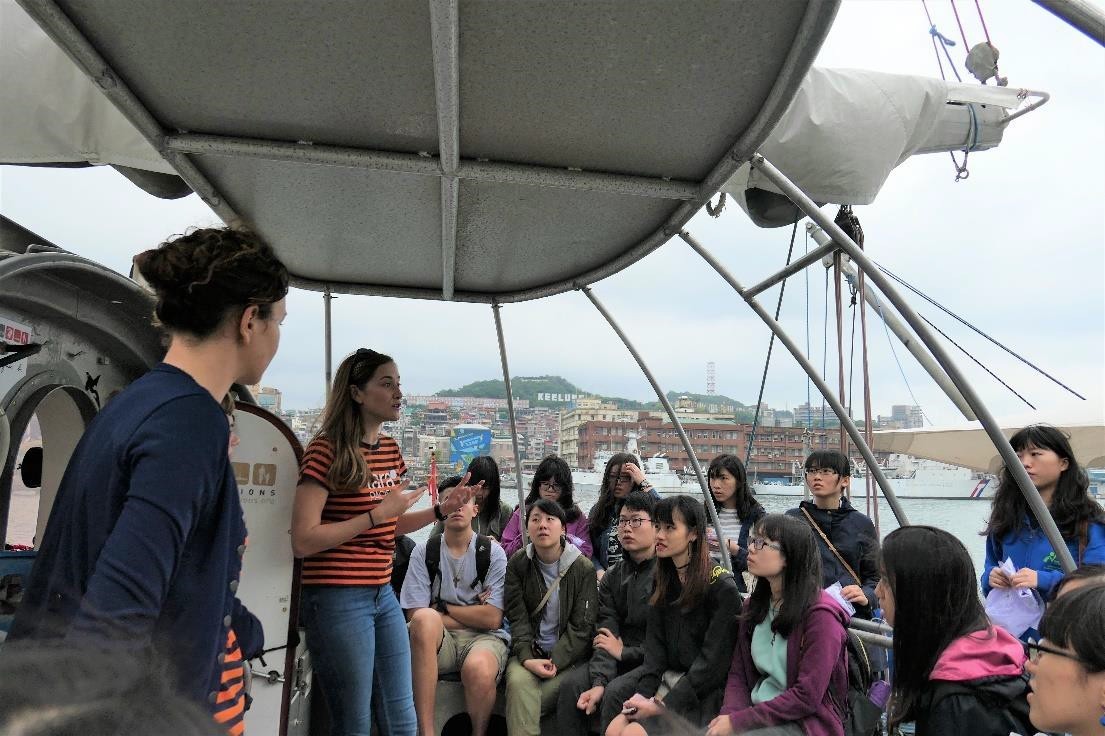 Caption: Crew leading students to visit TARA, and explaining to them how to give guided tours (photographed by the Taiwan Marine Education Center)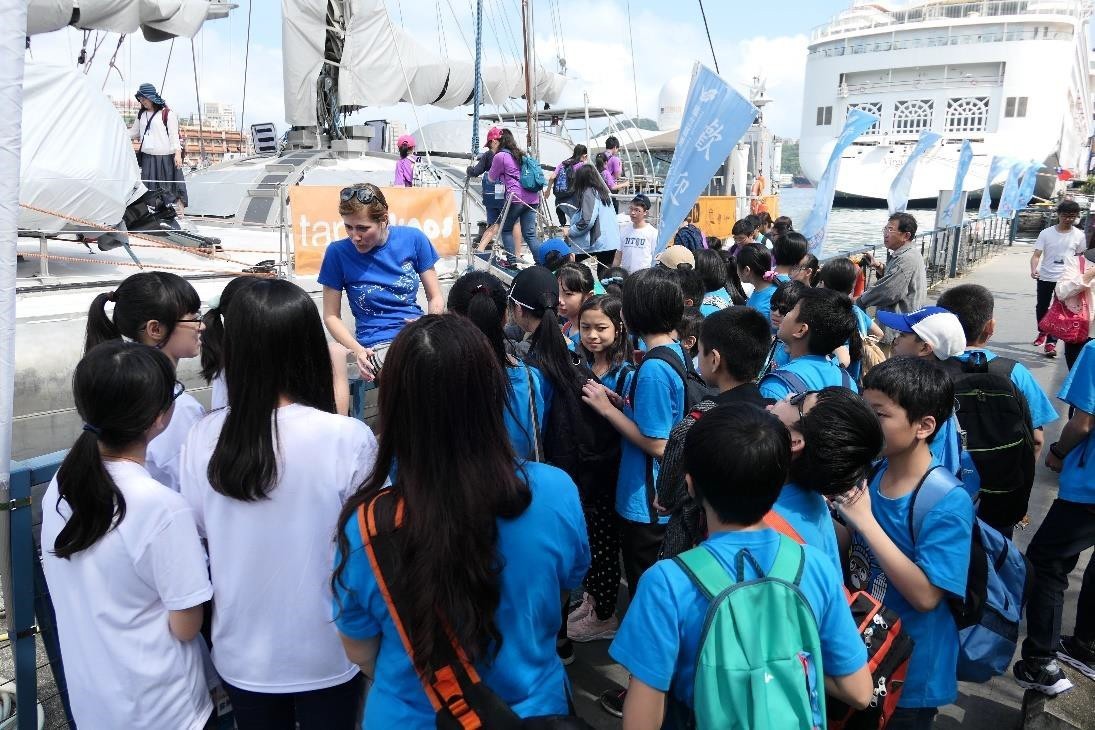 Caption: Student groups boarding the ship (photographed by the Taiwan Marine Education Center)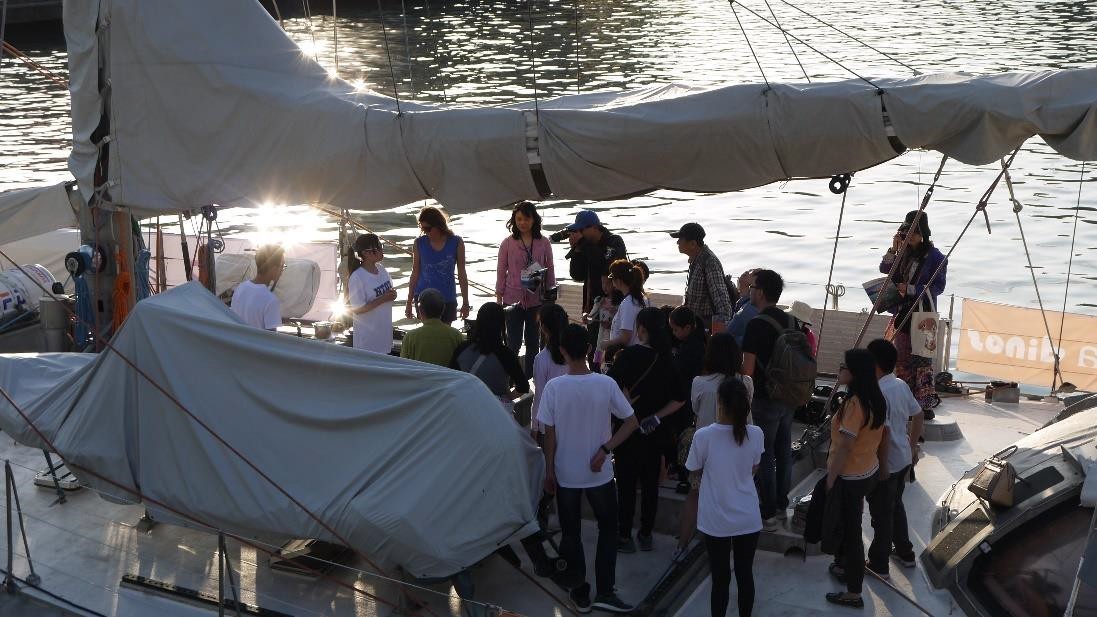 Caption: NTOU students giving guided tour to the public (photographed by the Taiwan Marine Education Center)
Related news references:
TARA research vessel anchored at the Port of Keelung on 27th and open to visit, and promoted marine conservation and environment education jointly with NTOU scientific research center
http://blog.ntou.edu.tw/oceannews/2018/03/tara27_1.html
French TARA research vessel's second visit to Taiwan, completing sampling of the corals around the Orchid Island and Ludao
http://e-info.org.tw/node/210695